I have a few gaming PC components for sale. I paid over $450+ for these parts, but I'm selling everything for $325.00 + s/h. These are brand new, never opened (NIB).
So, I thought I'd post the parts up here first, to see if anyone is looking to upgrade their rig. I'd prefer to sell everything together to cut down on shipping costs.
Please PM or email me (staark08 at gmail.com) if you are interested, or post here if you have any questions.
CPU
Intel Core i5 6600K 3.50 GHz Quad Core Skylake Desktop Processor, Socket LGA 1151, 6MB Cache (BX80662I56600K)
https://www.amazon.com/gp/product/B012M ... UTF8&psc=1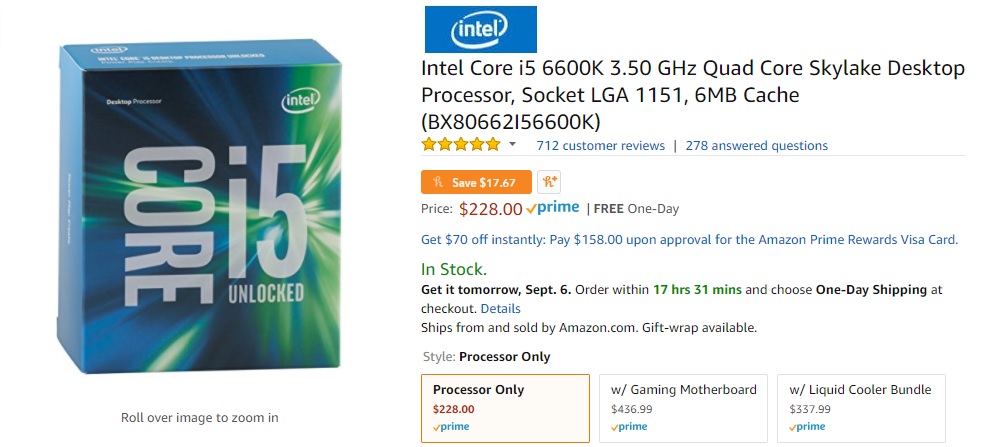 MOTHERBOARD
MSI Enthuastic Gaming Intel Z170A LGA 1151 DDR4 USB 3.1 ATX Motherboard (Z170A Gaming M3)
https://www.amazon.com/gp/product/B014M ... UTF8&psc=1

CPU COOLER (Water Cooled)
Corsair Hydro Series H55 Quiet Edition Liquid CPU Cooler
https://www.amazon.com/gp/product/B009V ... UTF8&psc=1