daofcmacg was asking what a fire box was.... well here is my chargriller Super Pro with a side fire box..........
And a view inside the fire box with remains from Sat. nights smoke (2 pork loins ).....and my homemade coal basket......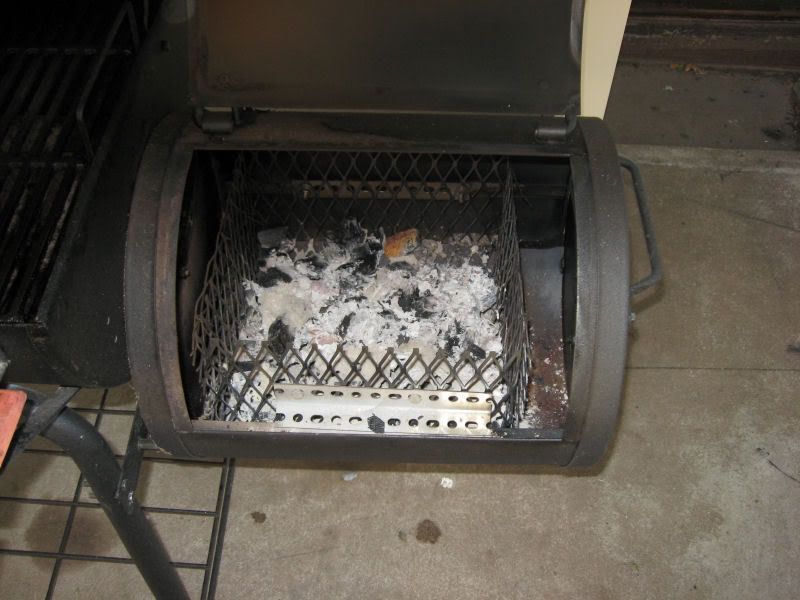 And now a close up of the coal basket......everything needed for this you can get at Ace hardware......like I did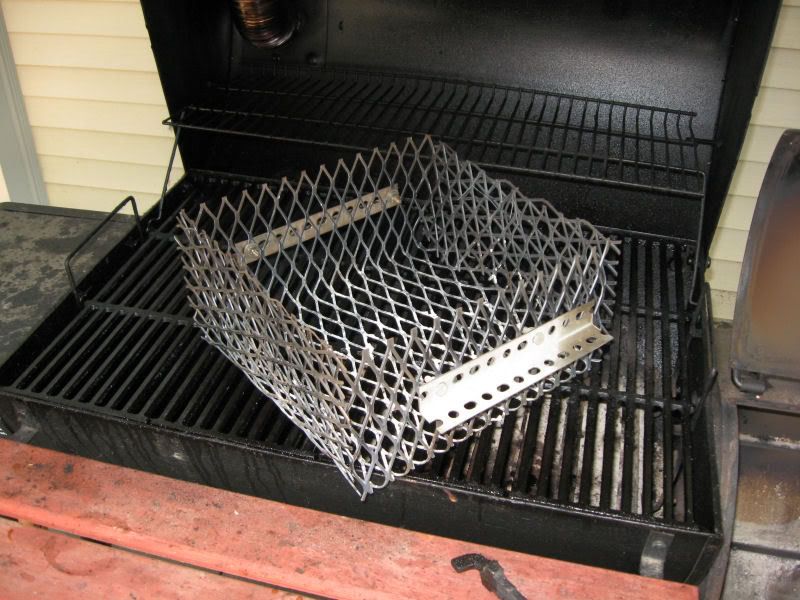 Now some baby portabella's in EVO and garlic........
to go on some great looking ribeye's!
If you look at that last pic, you will see the 3 1/2" dryer vent hose I added to the stack outlet to allow the smoke to travel more horizontally along the grating elevation and thus thru the meat instead of circulatign arounf the top of the BBQ and gettign stale. I also added 3 temp gages to keep taps on the heat at grate level
Hope that helps.