Switched gears from the competition battlebot to model rockets from scratch.
I thought it would be fun to get back into model rockets. And of course I got carried away and had to find the biggest legal model rocket motor available (Estes G40-7W) and built this rocket around it. I used a couple mailing tubes, white dry erase board for the fins, and a plastic funnel for the transition between diameters. The nose cone is made from a string bobbin, a plastic champaign flute, and some molding epoxy.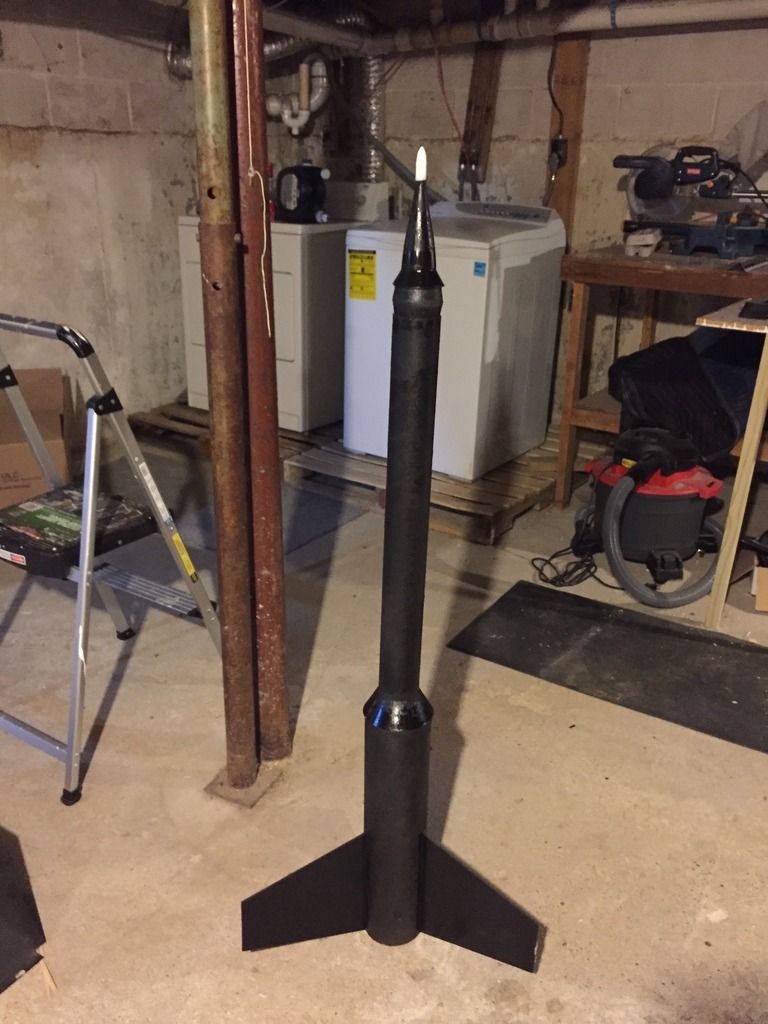 It looks a little crooked in the picture, but thats just because it's leaning over on two of the fins. Once its on the launch rod, it sits nice and straight.
By all my calculations, this should top out at about 800 feet with the G40 engine. It has a parachute recovery, and a blinking LED in the nose cone.
I plan on launching it around the 4th of July. I'll let you know if it goes straight up, or goes off into the woods

Cheers!
Bron